Erotic Transexual Stories
Erotic transexual stories are provided free at TS4Play.com. Some of these hot tranny stories are based on actual events. Others are fictitious fantasy articles. In all event, names have been changed to protect the privacy of those personally involved. 
Transexual Bar Babes
Erotic Transexual Stories #1: Transexual Bar Babes — Every weekend my buddies and I go out drinking. We start off at the local pubs but always make it out to the larger dance clubs downtown. We are always picking strange women up to take home and bang. Sometimes we even take all our women to one place and have a nice gangbang. I bet you I've slept with over 1000 women. Not all of them were great, most of them weren't even good. There was this one woman though, I bet I seen her every time we went out. She was built from head to toe.
Read the Story: Transexual Bar Babes
---
Burning Desire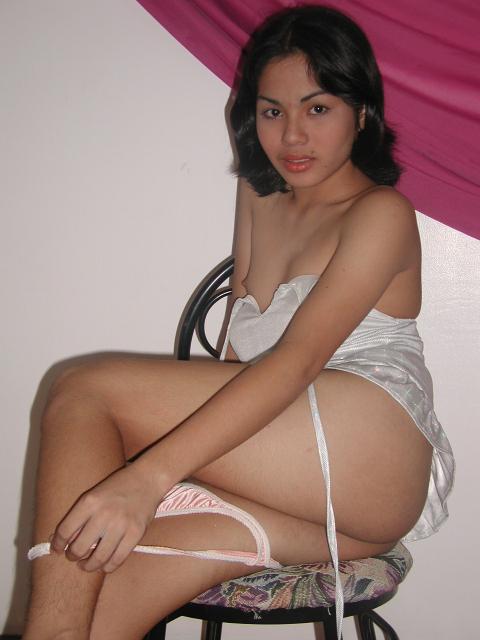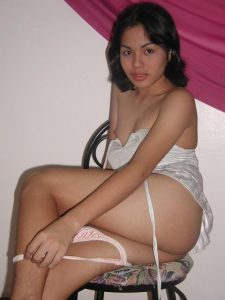 Erotic TS Story #2: Burning Desire — Maia is a 19 year old transexual. She is sexy – slim, petite, totally passable. She comes from a conservative family, but she is anything but conservative. Maia is living full-time as a trans woman, loves the guys and is a flirt. She oozes sensuality that seems to attract more than her share of guys. Most of the guys she meets know about the secret under her skirt, but some don't.
Maia is perfect in appearance and her mannerisms, but she is still learning some of more domestic tasks expected of her. Being a party animal doesn't leave a lot of time for cooking, cleaning and such.
Read the Story: Burning Desire
---
Christina
Transexual Story #3: Christina — Christina and I are the best of friends and as best friends, we tell each other everything. And I do mean everything. From our dirty little secrets to our hidden desires, nothing was left out. We were closer than most sisters and we had only known each other for a year. There was nothing we didn't know about the other. Or so I thought.
Read the Story: Christina
---
College Cutie
Erotic Transexual Stories #4: College Cutie — It was my first year at college and I was 300 miles from home. It was great! Here I was 18 years old and on my own, no parents, no annoying siblings and no rules. Oh, and did I mention I had two women as roommates? Yeah, and they were cuties, but not my type. Now their boyfriends, on the other hand, were something to look at. Both of them had big, jock type boyfriends, one of them quite handsome and the other a little plain except for his rippling muscles.
Read the Story: College Cutie
More Erotic Transexual Stories
---
First Experience
Erotic Trans Story #5: First Experience — I grew up in a very religious house, my mom was pretty easy going but my father was a hardcore Christian. Like, I believed that when my parents had sex it had to be the missionary position and that was it. At birth, my father, of course, wanted a boy. They ended up with a very feminine boy and according to my dad, it was a sin to be anything but straight. I had all these naughty transexual feelings, so when I hit the age of eighteen I was out of there.
Read the Story: First Experience
---
Kendra
TS Story #6: Kendra — Kendra started running her bath water, dropping bath beads in and lighting some scented candles. As her tub filled she grabbed a cup of bedtime tea and began to get undressed. She could still feel the men inside her, their pulsing members covering her with their juices. The thought of it made her feel like she needed to scrub her body hard to get rid of their filth.
Read the Story: Kendra
---
Transexual Cheerleader
Transexual Story #7: Erotic Transexual Stories— Marcus, the football team quarterback, was well known at the university as the "most datable on campus", and he had had his share of women. From the nice virginly freshman, to the hottest senior whores. It was no wonder that he was so popular. 6'4, 240 pounds of pure muscle. He was a dark haired and dark eyed greek god of a man that caught my eye the first day at school.
Read the Story: Transexual Cheerleader
---
Transexual Encounter
Free TS Story #8 — Transexual Encounter — It figures, on days I have a lot of clients, it's sunny and when I only have two it rains", Jim said to himself as he was getting out of his, 'Plumbers R Us', Van.
It was a slow day for Jim and it'd probably be a quick one too. One of those days you call up your buddies and head over to the local tavern to have a beer. Things had been rough for Jim these past few months, what with his wife and kids moving out on him. And now not enough work to pay the bills. At least he had work, it was more than he could say for most of his friends. Guess he was lucky in that way.
Read the Story: Transexual Encounter
Erotic Transexual Stories Continued
---
Transexual Fetish
Erotic Transexual Stories #9 — Transexual Fetish — David stood about six foot five inches. He was a stockbroker living right in the heart of Manhattan. Always dressed in the best suits and his hair styled to perfection, even his nails were manicured. David just turned thirty-six and was in his prime. He enjoyed the company of women but had a fetish for the more exotic. Although he was a polished businessman on the outside, he was an obscene man when it came to his sexually deviant side.
Read the Story: Transexual Fetish
---
Transexual Hooker
Erotic Transexual Stories #10 — Transexual Hooker — What can I say, I'm a dirty bitch! I love men and men love me. I have great 36 D tits, a soft rounded ass and a nice piece between my legs for those who want a bit of everything. I guess you could say I get the men who want a gay experience but without having to be with an actual man. After all, I'm a woman, just a woman with a dick.
Read the Story: Transexual Hooker
---
Transexual Mistress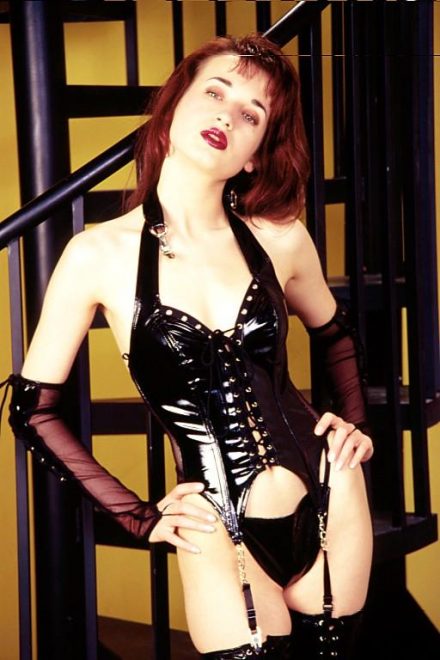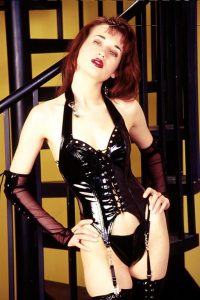 Erotic Transexual Stories #11 — Transexual Mistress — Tony turns 21 and decides to go party with his friends. Tony, with Bob and Chuck, (his college roommates) want to try out a bar on the other side of town – a new bar called "Desires" that they had heard a lot about, but never visited. The bar was known for wild and crazy parties. They also heard that some of the most beautiful women in town hang out there.
Read the Story: Transexual Mistress
---
Transexual Whore
Erotic Transexual Stories #12 — Transexual Whore — My life has always been exciting, at least to me. My name is Julie and I love being a transsexual. You'd be surprised how many men love being with a chick with a dick. They try hitting on me as a woman but as soon as they find out I have something between my legs it seems to drive them wild. I've had a couple bad experiences, the good experiences far outweigh the bad though.
Read the Story: Transexual Whore
---