How to Meet Transexuals Near You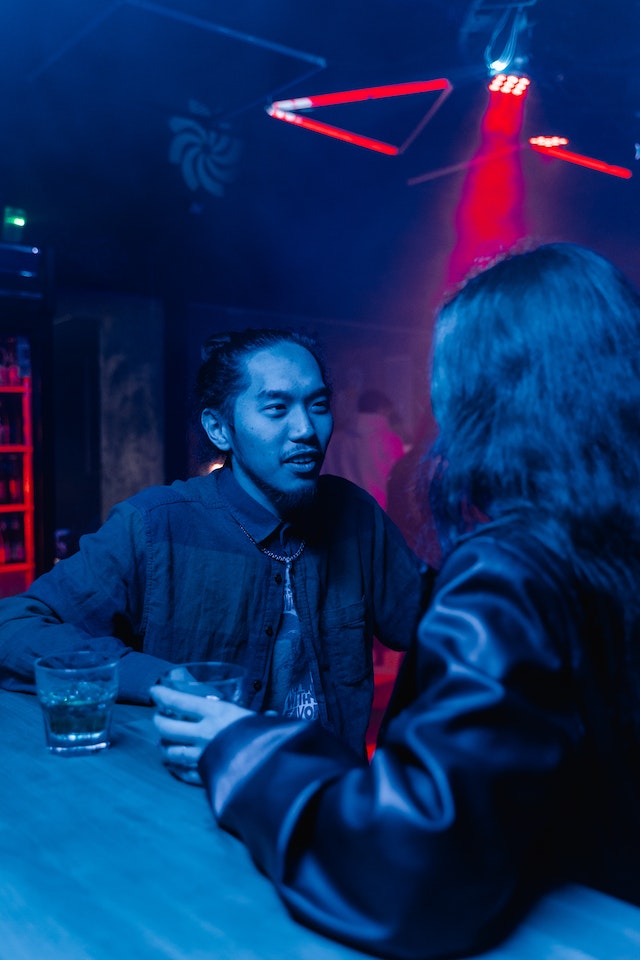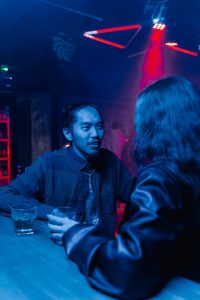 Want to know how to meet transexuals near you? As the transgender community continues to grow, more and more transexuals and other trans people are coming out to make their presence known in the public sphere. Meeting transgender women can seem a bit intimidating but with the right information, it doesn't have to be so difficult. In this article, I will discuss my thoughts on how and where to meet transgender women both online and in public. A little perseverance will go a long way so don't lose hope if you don't succeed right away.
Meet Transexuals Online
There are a number of ways to meet transexuals online including live trans chat, dating sites, transgender websites and social media pages or groups. The fact is that you will be able to choose from thousands of potential new transexual friends online vs just a few transexual regulars at your local LGBTQ bar. My preference is to meet online first and then hit the clubs for fun wth a new friend. Meeting transexuals and admirers online is obviously my personal favorite method so let's discuss this a little further.
Meet Transexuals in Trans Chat Rooms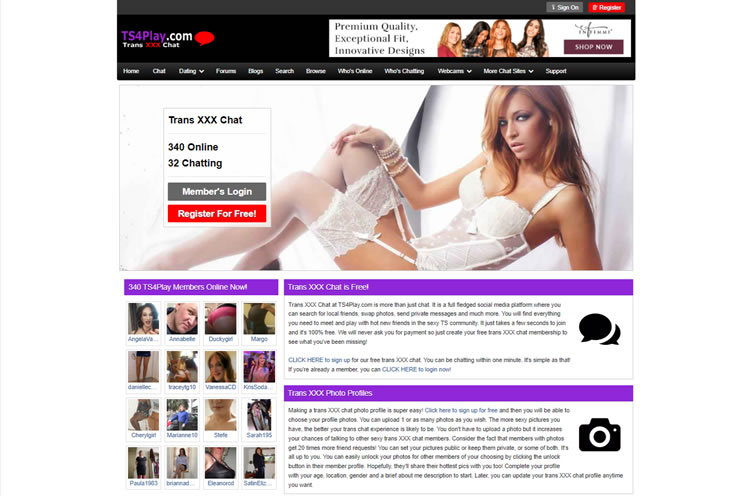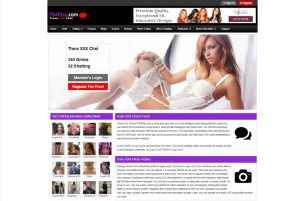 Transgender chat rooms are a great way to make connections with transexuals and admirers within the trans community. Whether you're looking to meet a transexual for sex, make new trans friends, find support, or just talk to someone who understands your interests, online chat rooms can provide a fun, safe, and supportive environment. Here are a few tips for finding the right chat room for you. Fortunately, we have an active transexual chat room where you can meet trans women and admirers online any time of the day or night.
Search for your favorite chat rooms: Try a Google search to find trans chat rooms that match your needs or desires. Consider what you're looking for in an online chat room. Are you looking for a place to meet trans women for sex or romance? Alternatively, are you hoping to socialize, find support, or just to relax and have fun? Knowing what you're looking for can help you narrow down your search terms.  Here are some of our favorite 100% free online transexual chat rooms:
Meet Transexuals in Transgender Dating Sites
Transexual dating sites Online dating websites are a great way to meet transgender women. There are many websites dedicated to helping transgender individuals find someone special. For example, TrannyConnections.com is a website that caters specifically to transexuals and admirers. It's free to join, and you can search for transexuals in your area. Another great website is LocalShemaleHookups.com, which is a popular shemale dating site that allows users to search for sex partners based on age, location, gender identity, etc.
Transgender Websites and Social Media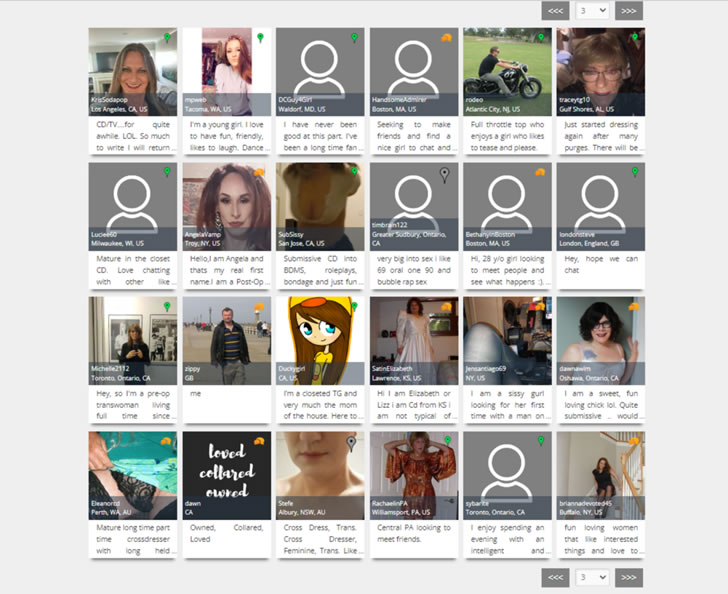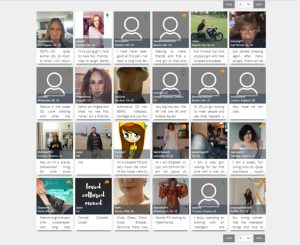 TS4Play has transexual member profiles you can search to meet local transexuals near you. Enter your location or other search criteria to meet local transexuals that interest you most. You may also browse all member profiles or who's online now to find members of interest. Send them a message to begin a conversation. You never know — you might meet a new trans friend or you might meet the transexual of your dreams!
Social media can also be an effective method for meeting transgender women. There are many transgender-focused Facebook groups and Twitter accounts where you can connect with transgender women in your area. I highly recommend the Fantasy T-Girls Facebook Page, an active page where you can see some of the most gorgeous transexual women you will ever see. You can also join online forums such as the TS4Play Transexual Forum which is dedicated to the trans community. This is a great way to meet transexuals who may want to meet someone just like you.
Meet Transexuals Online vs Public
Meeting transexual women in public can be intimidating for many men. There is often a lack of understanding and acceptance of the transexual community and also, unfortunately, of the men who are attracted to them. But with more and more transgender individuals becoming visible in public spaces, it is becoming easier to meet and interact with transexuals and perhaps a bit easier for men to express their attraction. Here are some suggestions for where men can meet transexual women in public.
First,  as I've already mentioned, there are numerous ways to meet transexuals online including trans chat, dating sites, online forums, and social media sites. The advantage here should be obvious. You have access to many more potential matches than you are likely to ever have in public. You can often find a safe, fun, and non-judgmental space online to learn about the transgender community, make new friends and meet local transexuals for dating and romance.
Trans-Friendly Bars and Clubs
Local LGBTQ bars and clubs are also great places to connect with transgender women. View our TS4Play Transexual Nightlife Bars and Clubs Directory. Many of these establishments host transgender nights specifically for trans people, making them a great place to socialize and meet new people in the transgender community. The obvious disadvantage is that you won't have as many options. There will invariably be more male admirers than trans women so you have some competition to overcome.
The advantage is you get to interact with trans women in person and if there is an instant attraction you can act on it right away. Just be wary of unsavory types. You sometimes hear stories about robberies, STDs, drugs, and other unanticipated problems so just be careful and protect yourself.
LGBTQ Events
Finally, attending LGBTQ events and festivals can be a great way to meet transexuals in public. See the TGGuide list of Transgender Events. You may also want to try a Google search or check your local LGBTQ websites for additional trans events in your area. Events like local Gay Pride events and transgender social groups or conferences are great places to meet trans people and learn more about the transgender community. Additionally, many cities have transgender-specific events, such as transgender-friendly concerts or drag shows.
Transexuals Meet Other Trans Women
It isn't just men that want to meet trans women. For transgender women, finding a safe and accepting environment to meet others for friendship or peer support can be difficult. This may be especially true in public settings. However, there are a growing number of places where transgender women can find companionship and acceptance. The first choice for many is obviously many of the online transgender resources I've already mentioned.
One of the best places to meet transgender women in public is at support groups or LGBTQ events. These events typically provide a safe and welcoming atmosphere for transgender women to socialize and make connections. There are often meetups, clubs, and festivals specifically for transgender women, as well as more general events that are LGBTQ friendly. These groups and events can range from social gatherings or support groups to larger events, such as Pride parades or conferences.
Online communities are another great way to meet transgender women in public. Take a look at the online forums, chat rooms and dating sites I've already mentioned above.
Transgender-friendly bars, clubs, and lounges can also be great places for transgender women to meet in public. Look for specific nights or events for transgender women, as well as a welcoming atmosphere for transgender people in general. These types of establishments can provide a great way to meet and socialize with other transgender women. If in doubt, call ahead and ask a few questions to inquire about how you are likely to be received.  Remember to stay safe. One tip that has always worked for me is to always go with at least one friend.